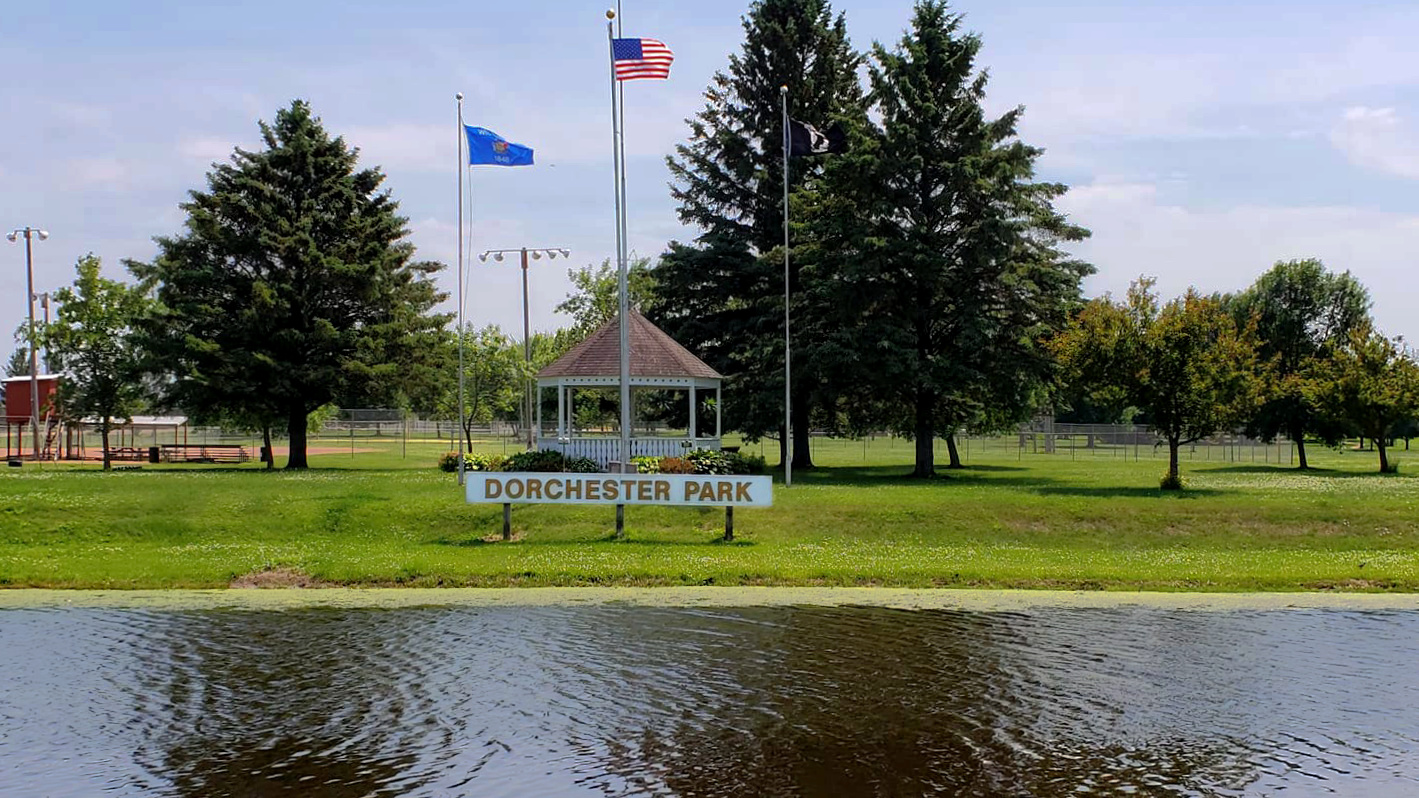 OUR CAMPGROUND AT DORCHESTER PARK IS OPEN
FROM MAY 1st THRU OCTOBER 31st.
**************************
Dorchester Park
Business County Road A and Park Street, Dorchester, WI
FOR MORE INFORMATION ON DORCHESTER PARK CAMPING,

PLEASE CALL RON ROBIDA AT 715-654-5098.
DIRECTIONS & MAP TO THE CAMPSITES AND RATES ARE LOCATED AT THE BOTTOM OF THIS PAGE.
FOR MORE INFORMATION ON RENTING A PARK SHELTER,
PLEASE CALL GRACE ENSIGN AT 715-654-5867.
Come spend some time in our beautiful 43-acre park, complete with a stocked pond and camping available!!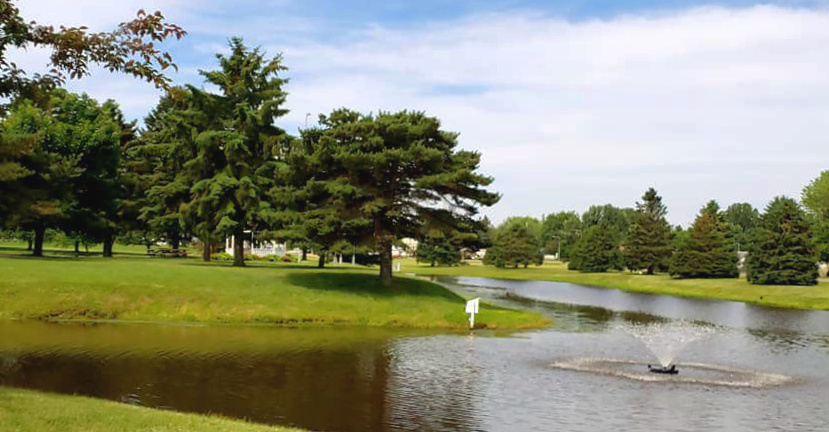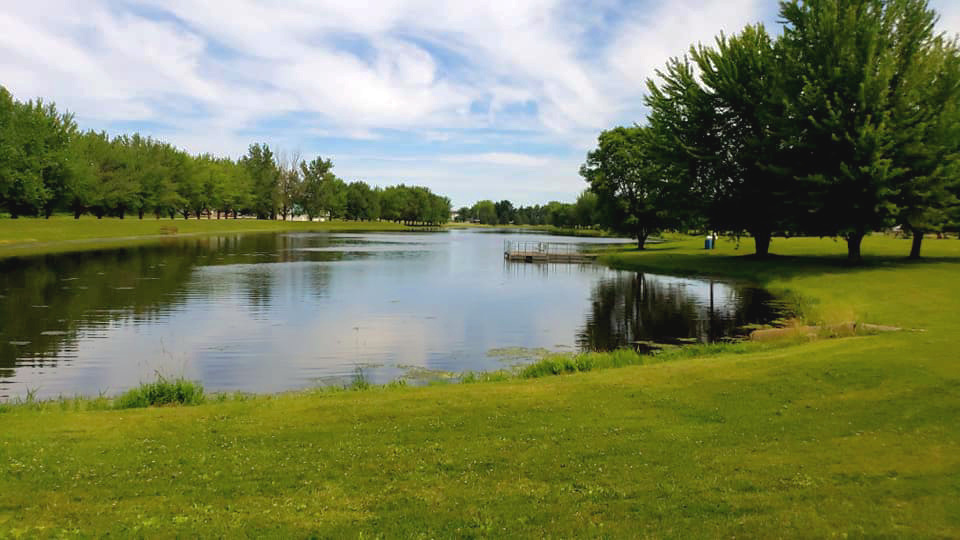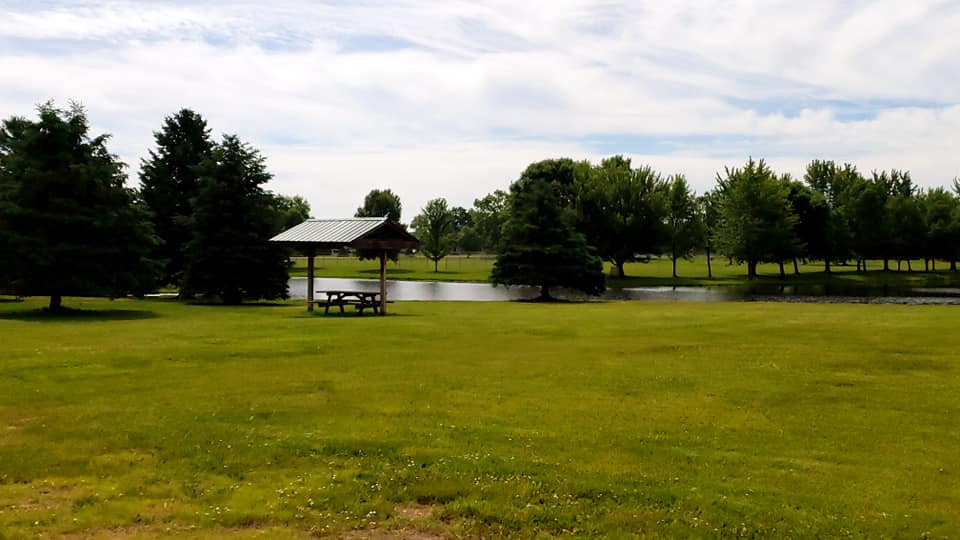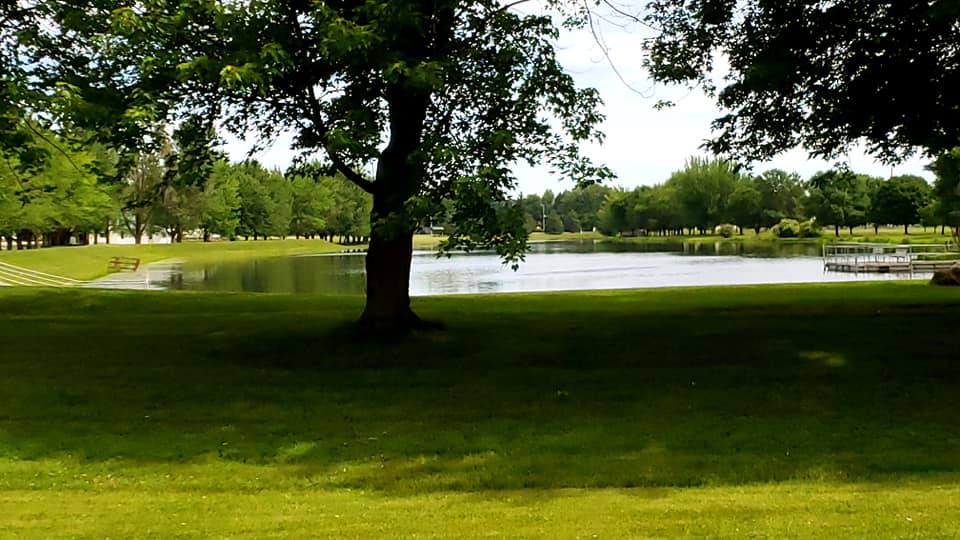 There are 2 playgrounds to keep your kids entertained....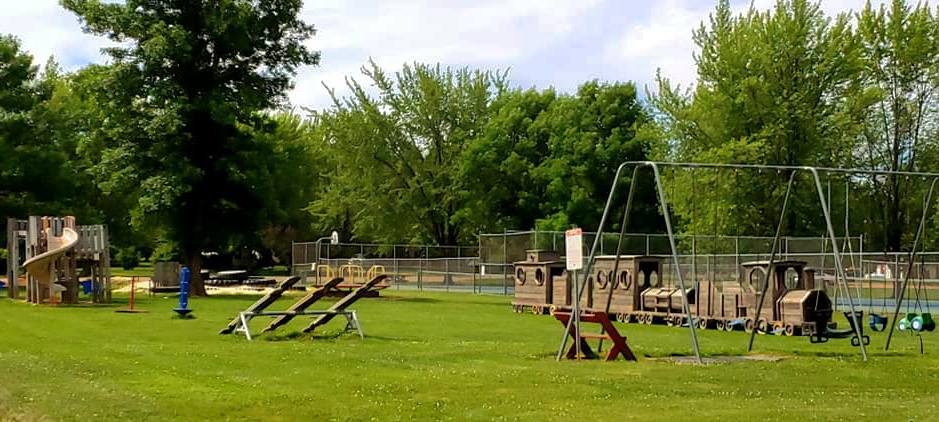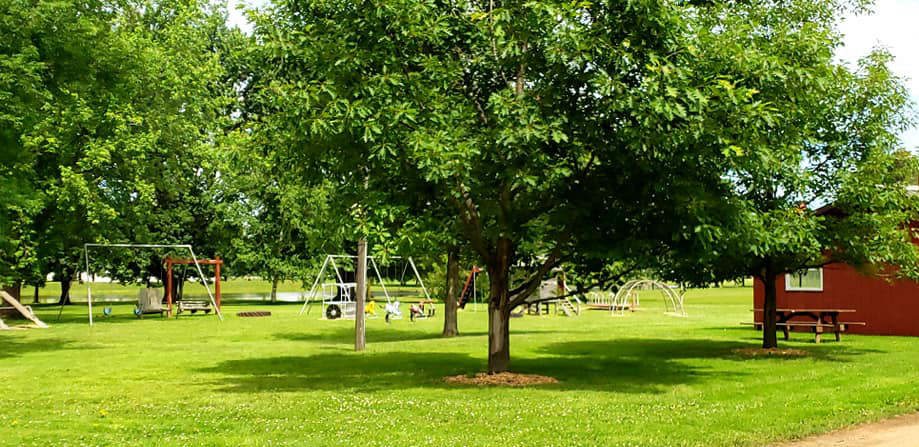 S.S. Dorchester Monument by the lake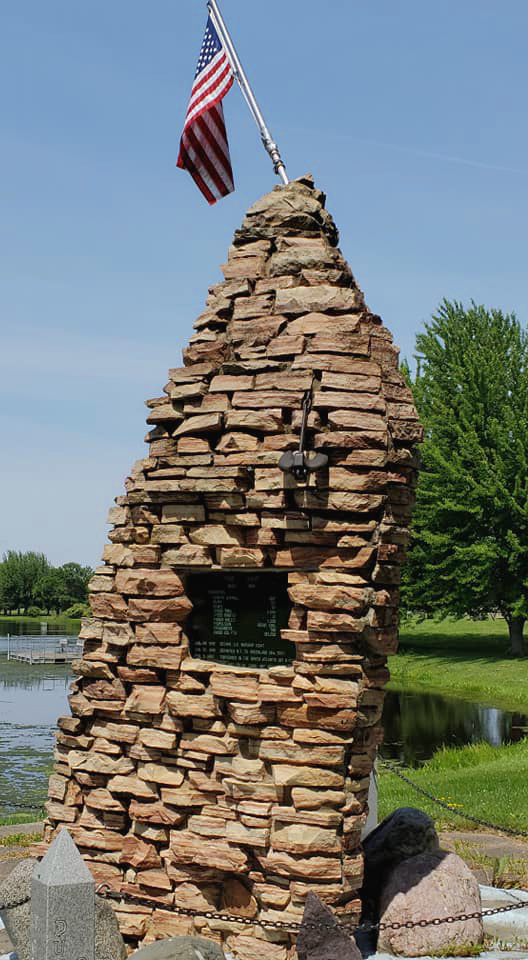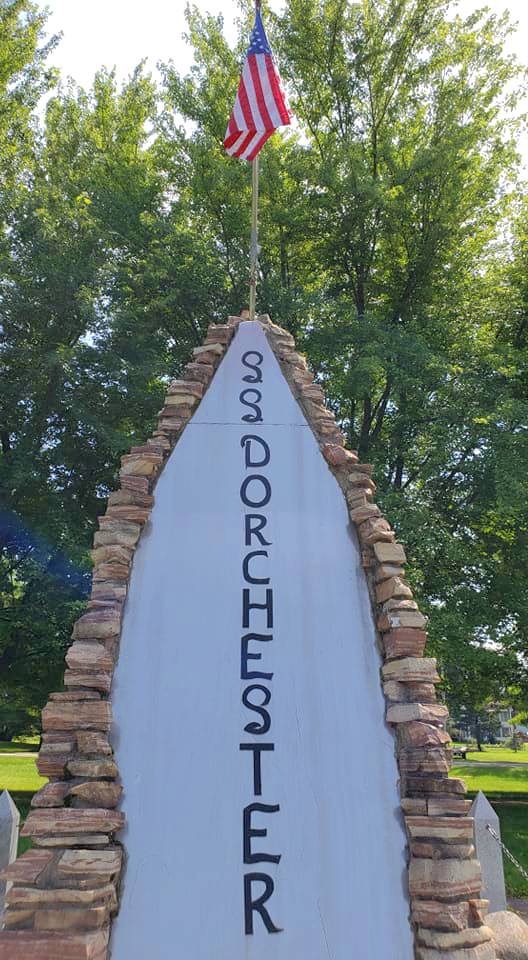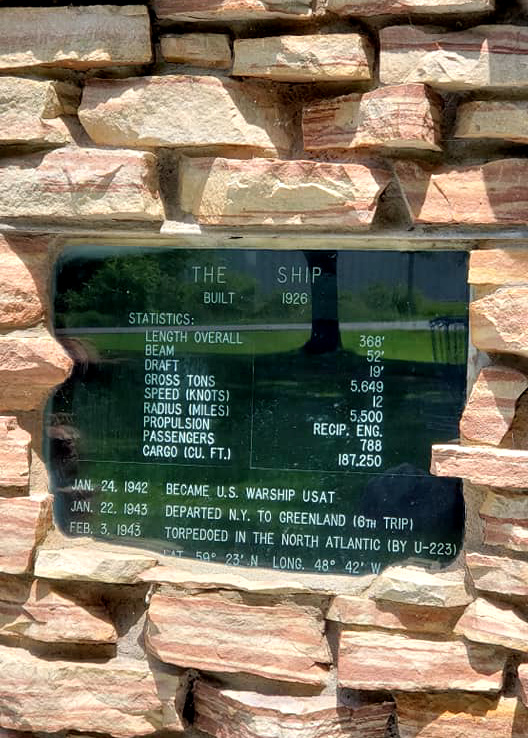 We have primitive campsites -- or choose one with water, electricity, and/or sanitary sewer access (see costs at the bottom of this page!!) There are also showers and restrooms with flushing toilets.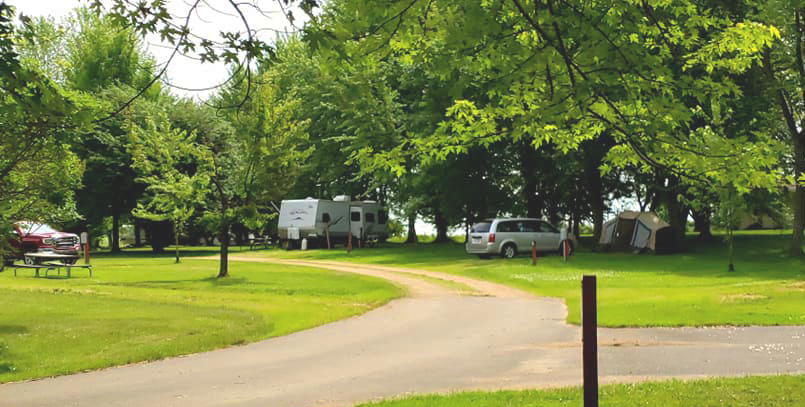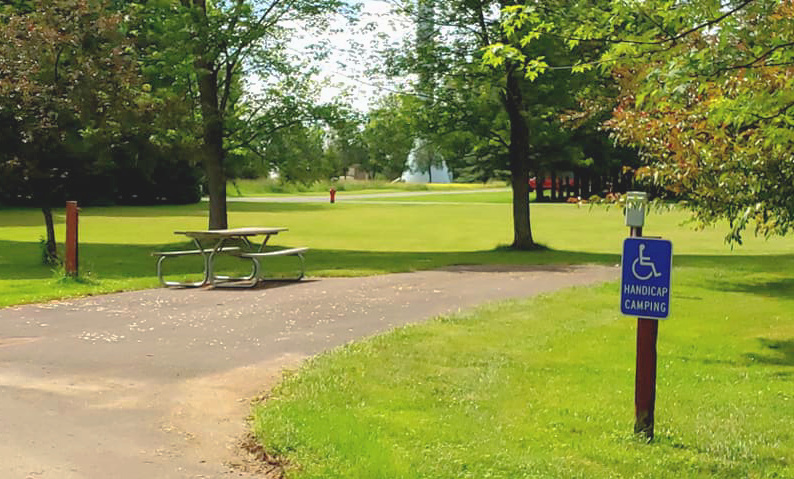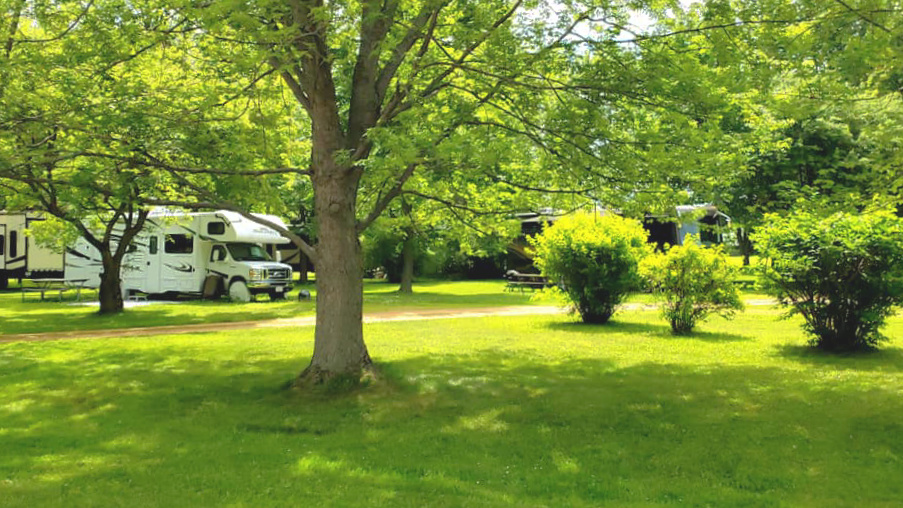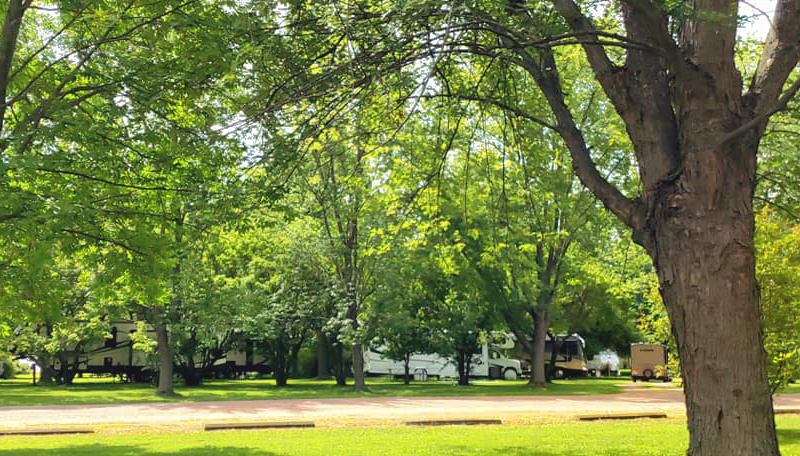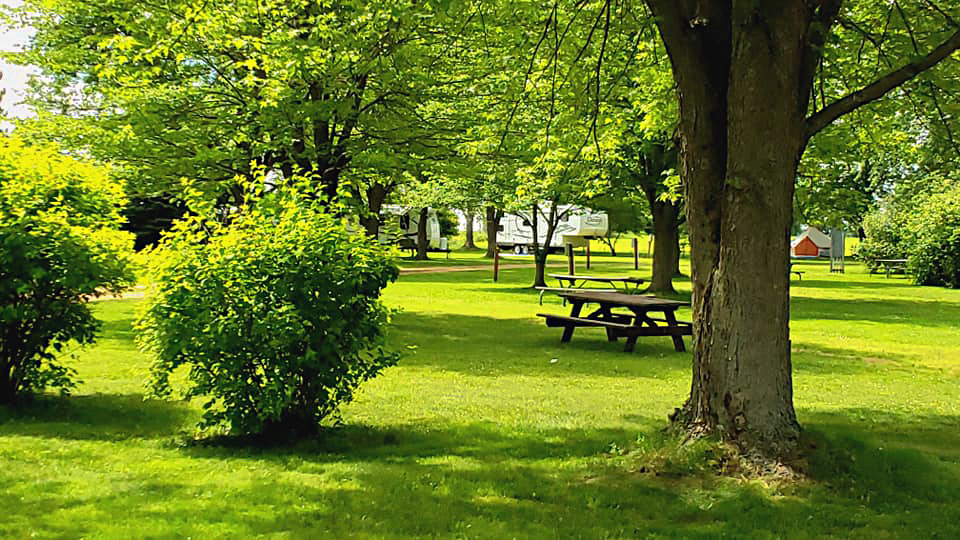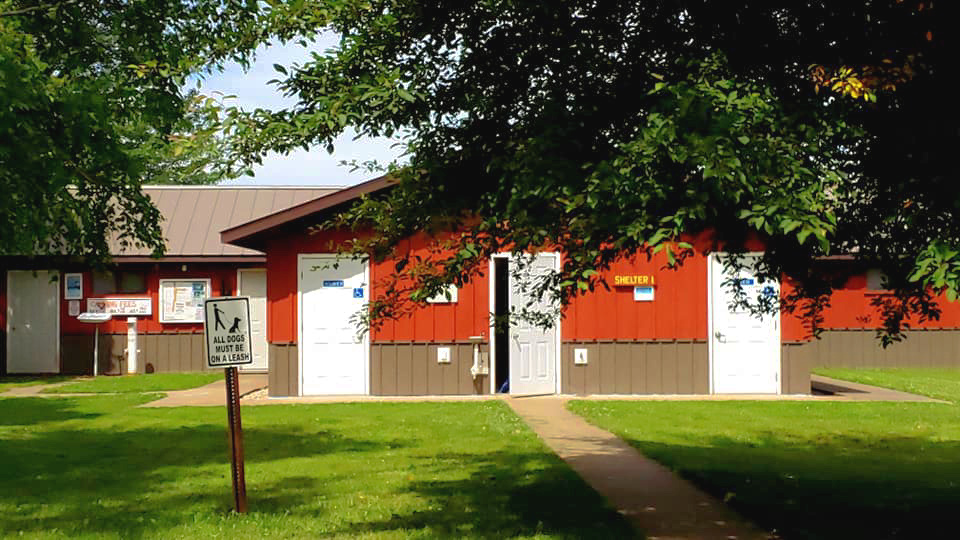 Tennis, Basketball, & Volleyball Courts, a Baseball Field, & a Walking Path are available for all of your recreational needs. There is also a disk golf course!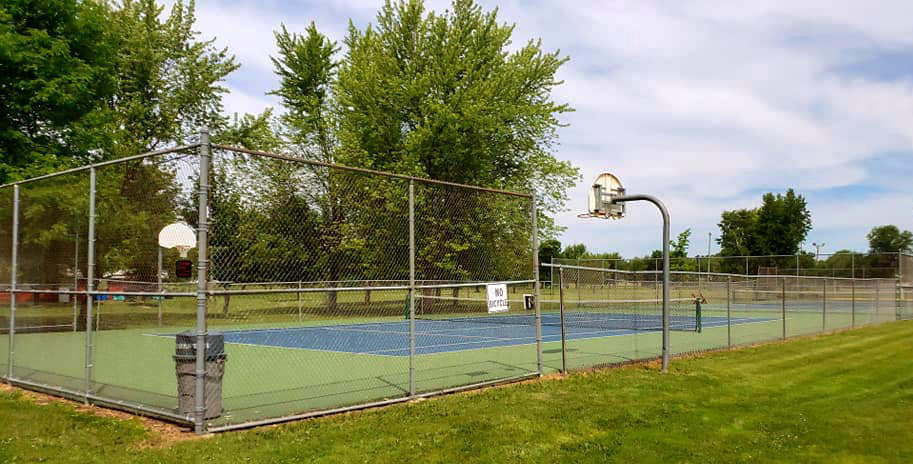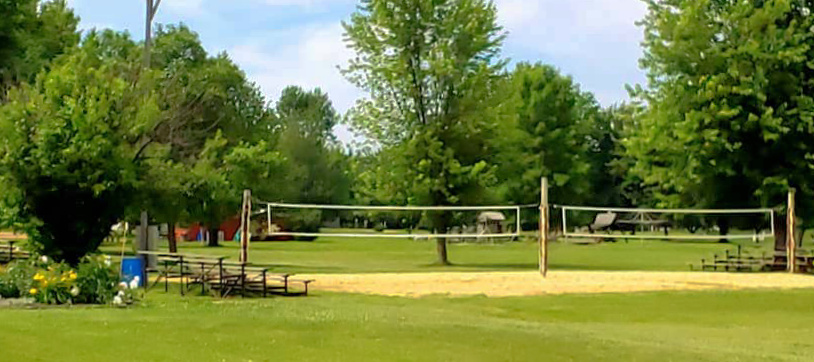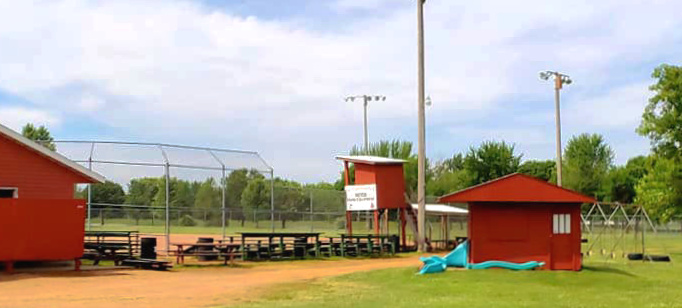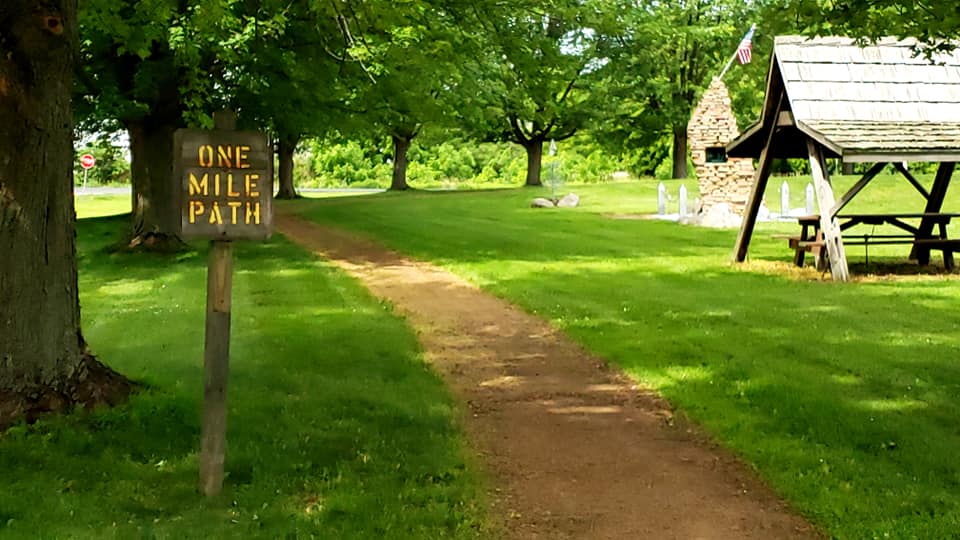 We have 2 shelters available for rent
(Please call Grace Ensign at 715-654-5867 for more information or to reserve a shelter.)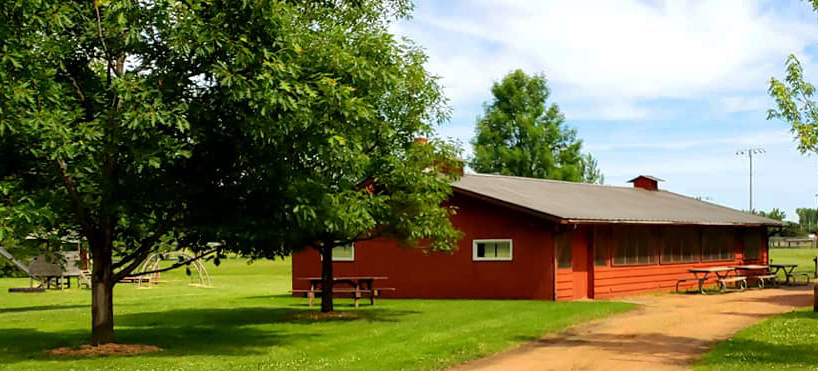 FIREWOOD (DONATION APPRECIATED) MAY BE AVAILABLE AT THE CAMPGROUND -- but we cannot guarantee it!!!
Stop the Spread of Invasive Insects – Don't Move Firewood!!!
Invasive insects, such as the Asian longhorned beetle and the emerald ash borer, can be transported to new areas in firewood. These pests threaten our native trees, and every precaution should be taken to contain them.
Always obtain your firewood locally. Firewood from other areas could harbor these invasive pests, and has the potential to create a new infestation where you live or camp. Most experts recommend that no firewood be moved more than 50 miles from its origin. If you are planning a camping trip away from home, don't bring your own firewood with you. Purchase wood from a local source near the camping area.
PRIMITIVE CAMPING TENT SITES
1 Night $8.00
SITES 1-8, 10 and 12
With or Without Sanitary Sewer
1 Night $21.00
1 Week $137.00
1 Month $530.00
SITES 9, 11, 13-26
Water & Electricity Only
1 Night $18.00
1 Week $116.00
1 Month $440.00
SITES 27 - 40
Pull Through - Full Hook Up (50 amp)
1 Night $21.00
1 Week $137.00
1 Month $530.00
Reservations Needed ONLY for Large Groups.